WKNDR
About this Project
WKNDR is a web app that allows friends and families to discover local experiences. Users select their interests and the A.I. generates related experiences from a Google. Users can choose from a limited list of curated experiences which reduces analysis paralysis.
Problem
What do you do on the weekends? Who do you go out with and how do you plan things with them? It may be your partner, friends, or family but either way, chances are that this is not a simple process. Many people have a hard time finding new and unique things they would enjoy with their friends or family. We found 3 key reasons why this problem happens:
People suffer from analysis paralysis
Some people like spontaneity while others like to plan ahead
Many people don't want to be in charge of planning for their group because it takes time and energy to coordinate
Intro
The Stamford Startup Studio is a co-op program meant to enhance the technology skills of top students within UConn through exploration of problems and building creative solutions to those problems. My role in this co-op has been as a full-stack developer. Throughout the span of a school year, a small team of students including myself identified a problem, conducted primary and secondary research, brainstormed solutions, built a prototype, and tested it.
View it live Here
Homepage
Choose Location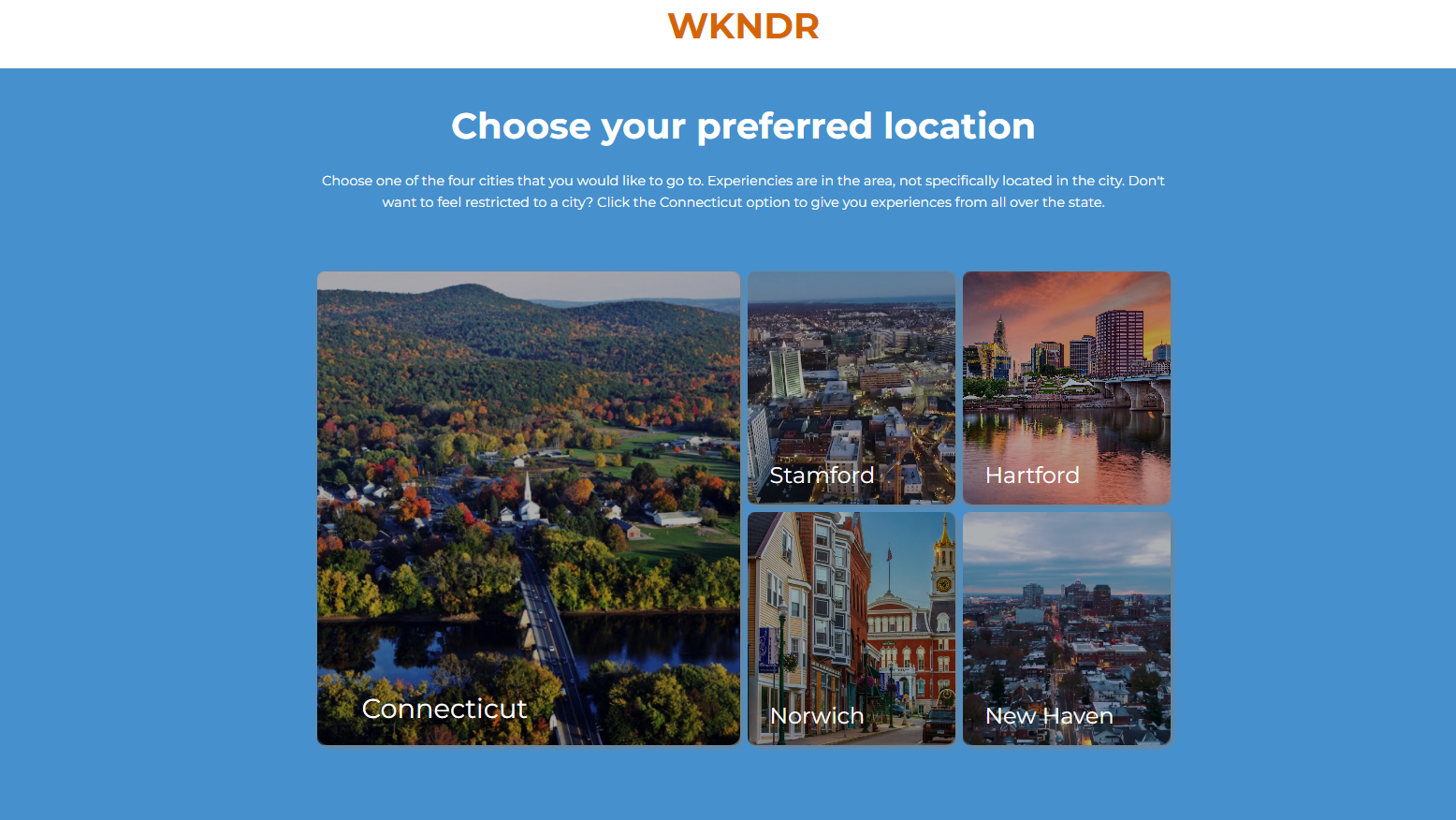 Mood Page
Select Experience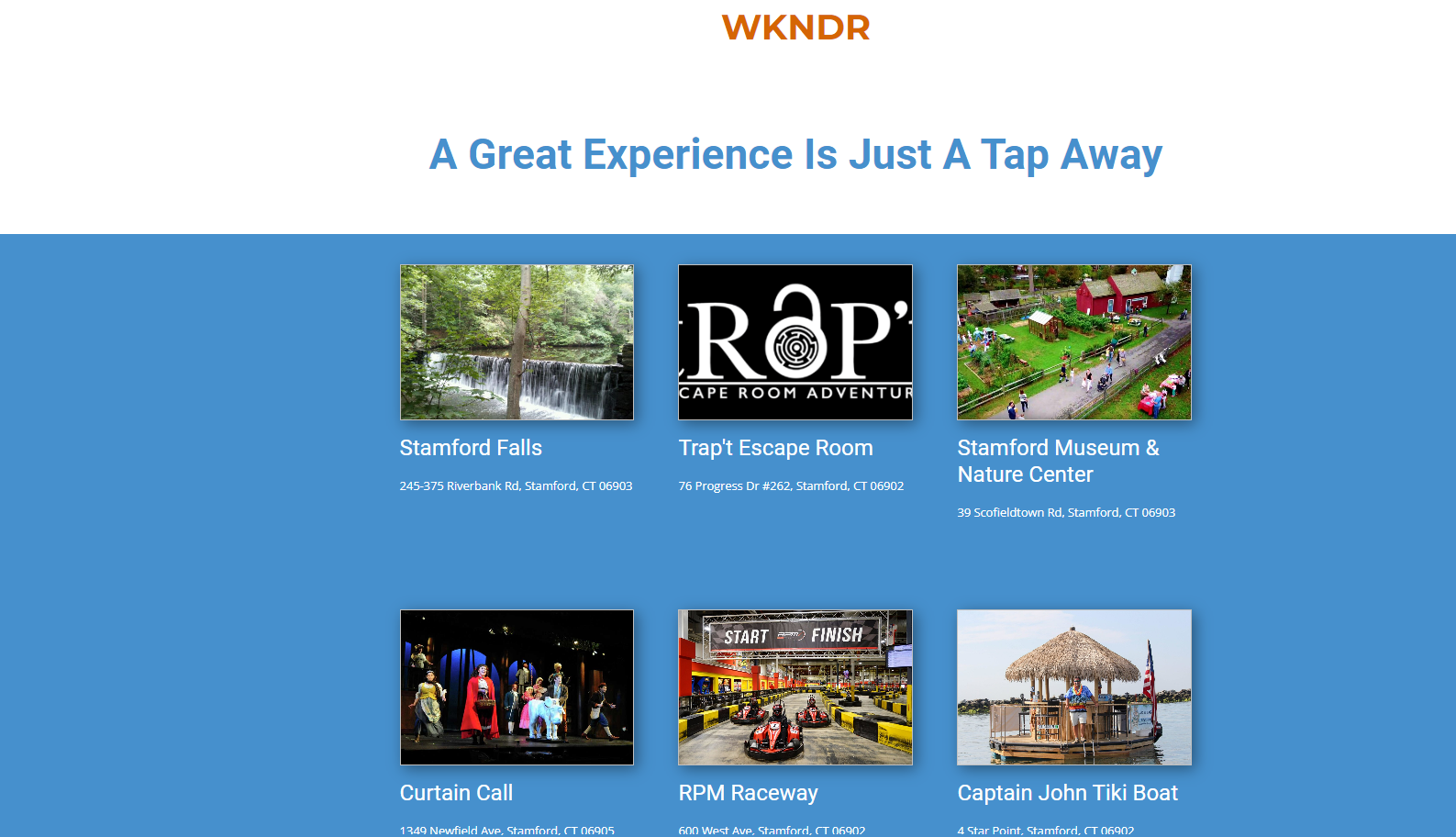 Experience Details